Buy & Sell Coffee On CropConex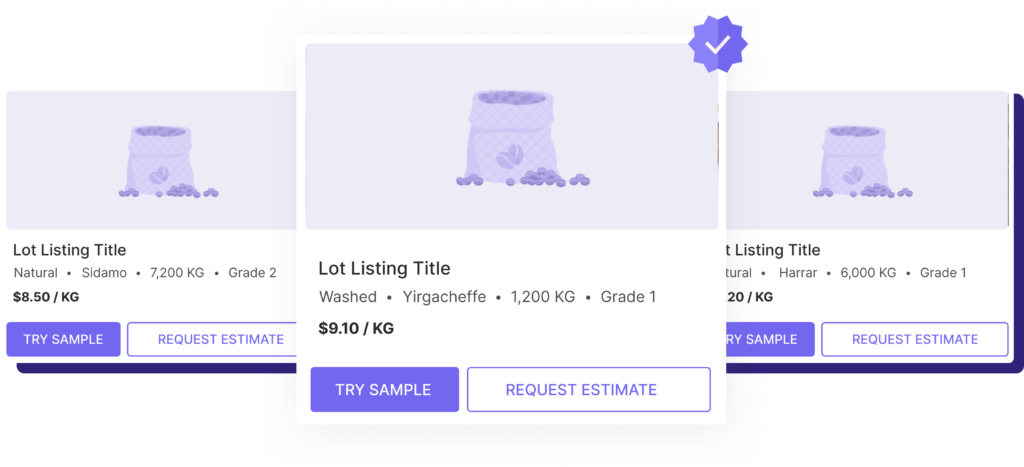 Search Products In The Marketplace
Discover new products and find reliable and trusted suppliers from your favorite origins. 
Direct Contact With Sellers
Contact suppliers for more details about their offerings, to order samples, or to request a custom quote.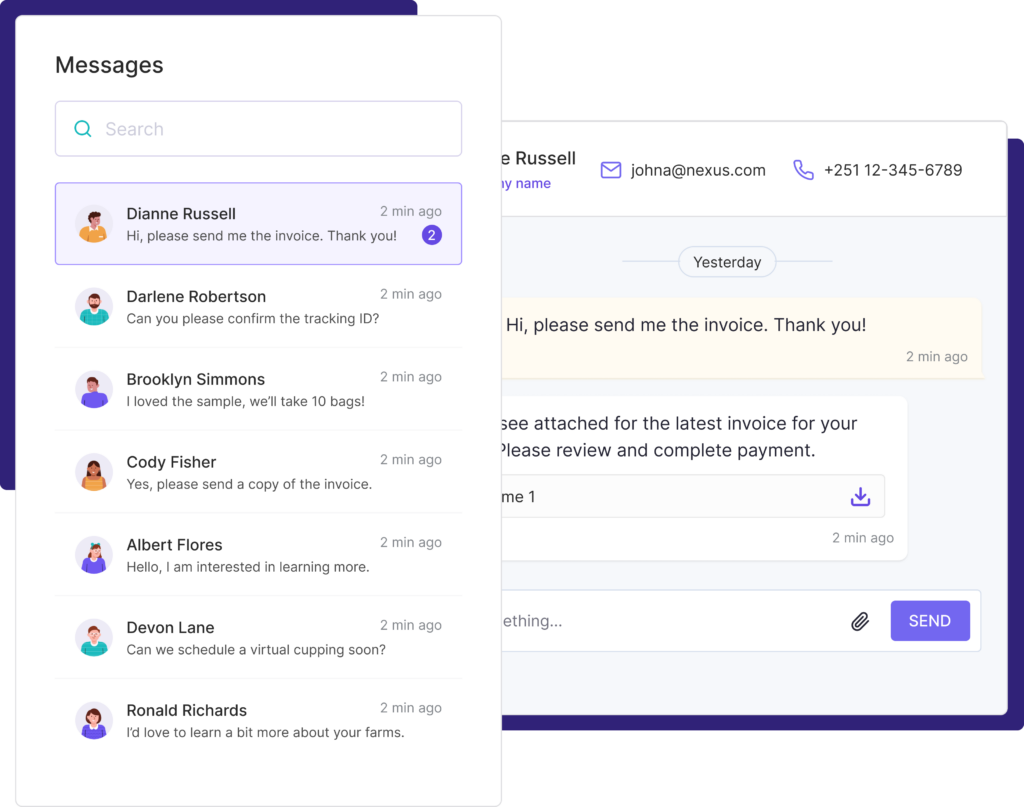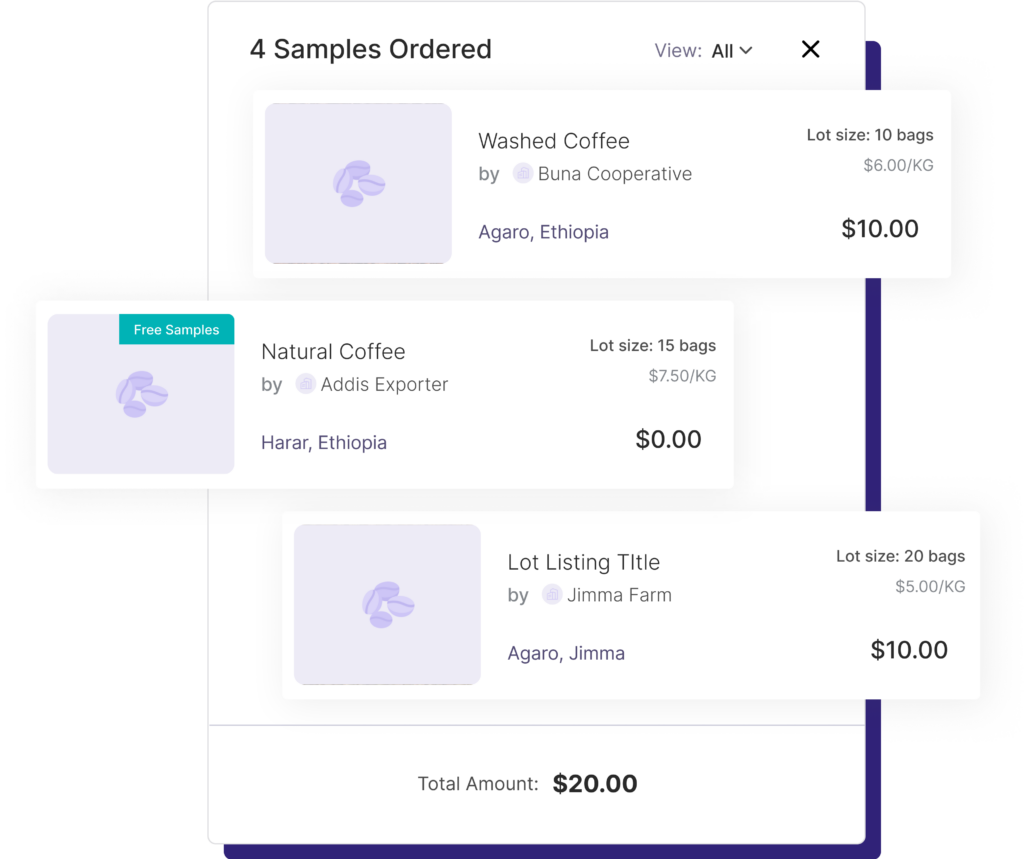 Order samples from the Marketplace and cup remotely with your suppliers over virtual cupping events.
See all costs itemized for farmers, logistics service providers, add-ons, and fees before you check out. Know exactly where the money flows across the supply chain.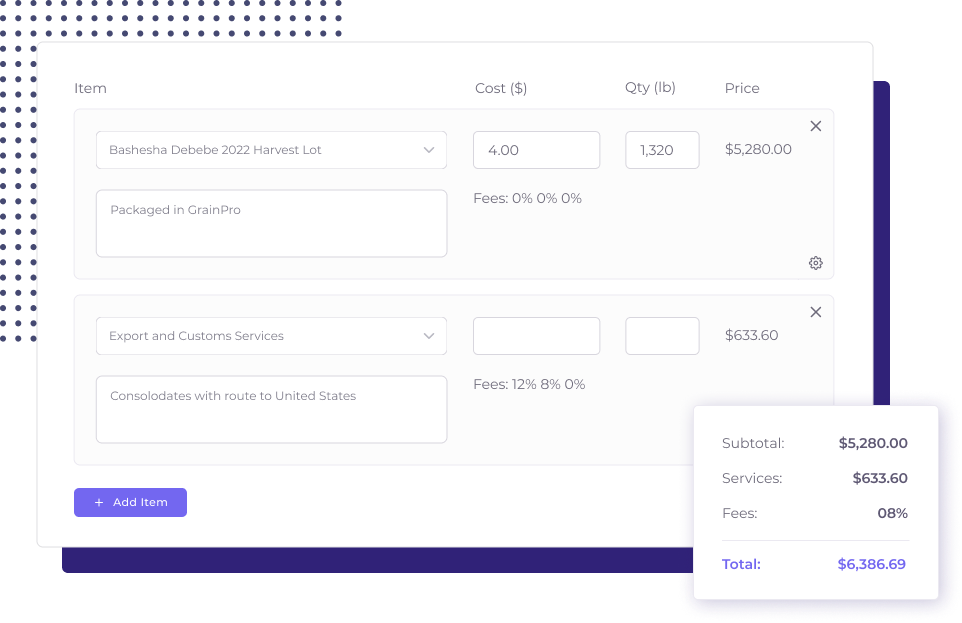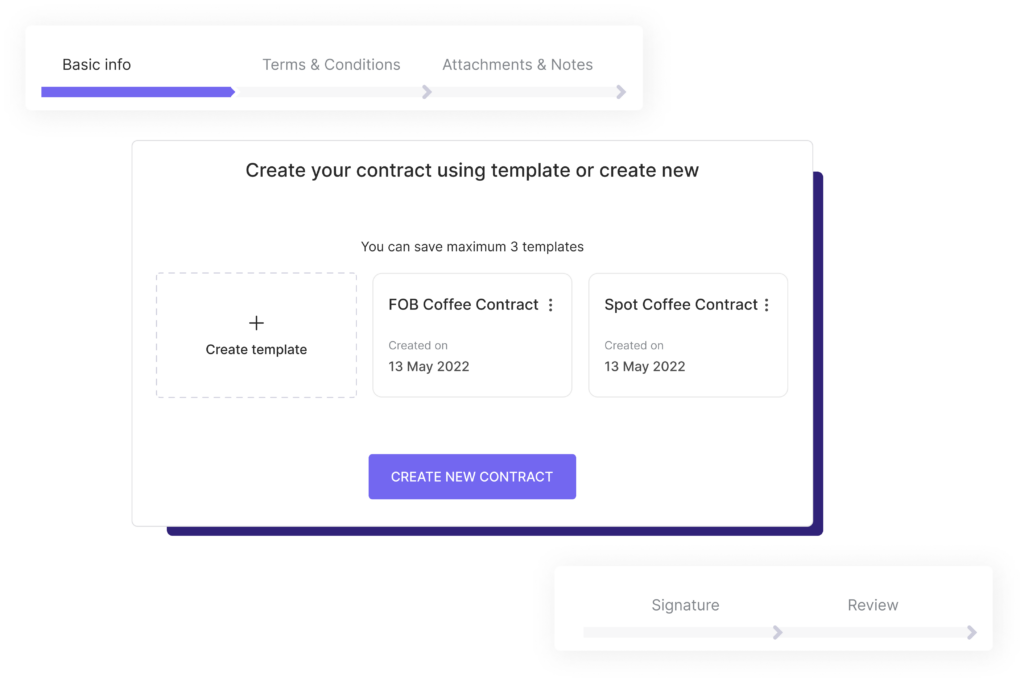 Create & Sign Coffee Contracts
Create your coffee contract directly on the platform. Select from contract templates or fill in your own. 
Sync your accounts on CropConex to process payments automatically upon contract approval. We'll handle the payouts to all participating parties.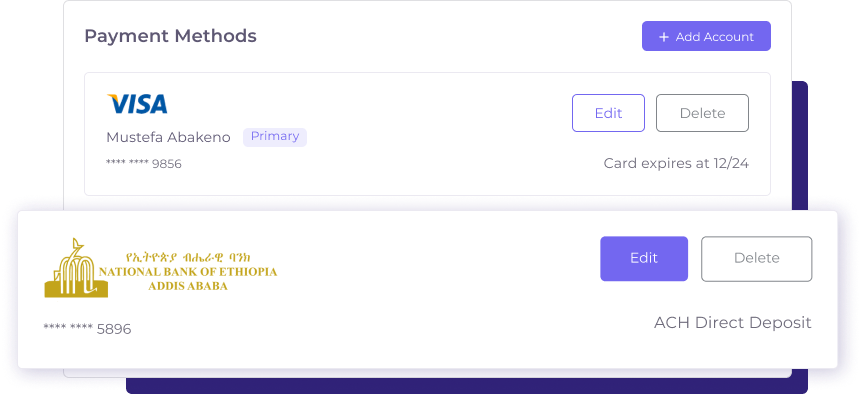 Start Selling On CropConex
Want to list your coffees in the marketplace? Schedule a call and learn how CropConex can be used for your organization.