Book Logistics Services At Competitive Rates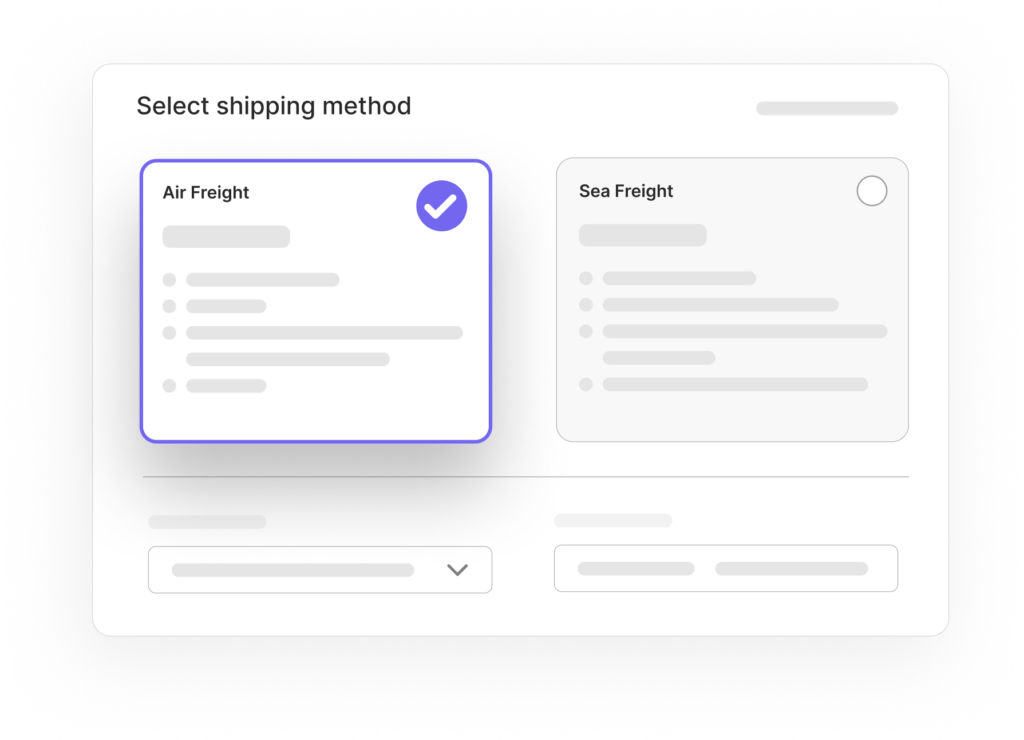 Fast Shipping At Competitive Rates
After agreeing to an FOB price, select your shipping method and view all-in logistics cost estimates. Select exclusive air freight rates for deliveries in weeks, not months. 
Request Estimates & Sign Contracts Online
Request an estimate for all-in costs including international freight, customs clearance, and last-mile delivery. Manage contracts and bookings online in one centralized location.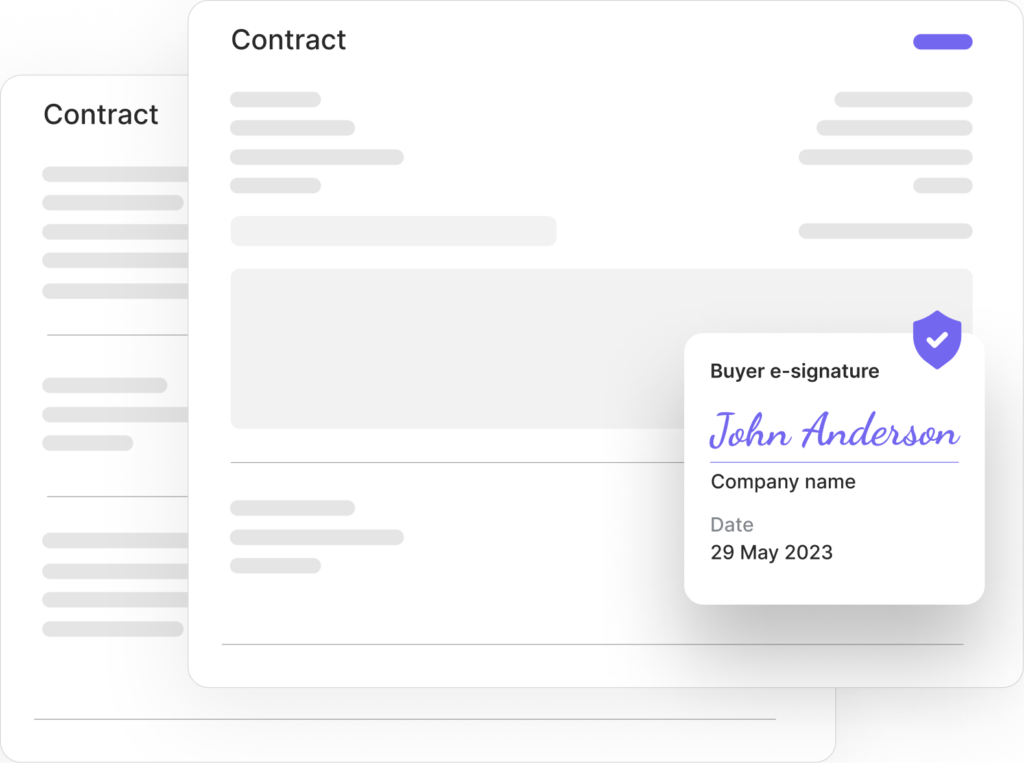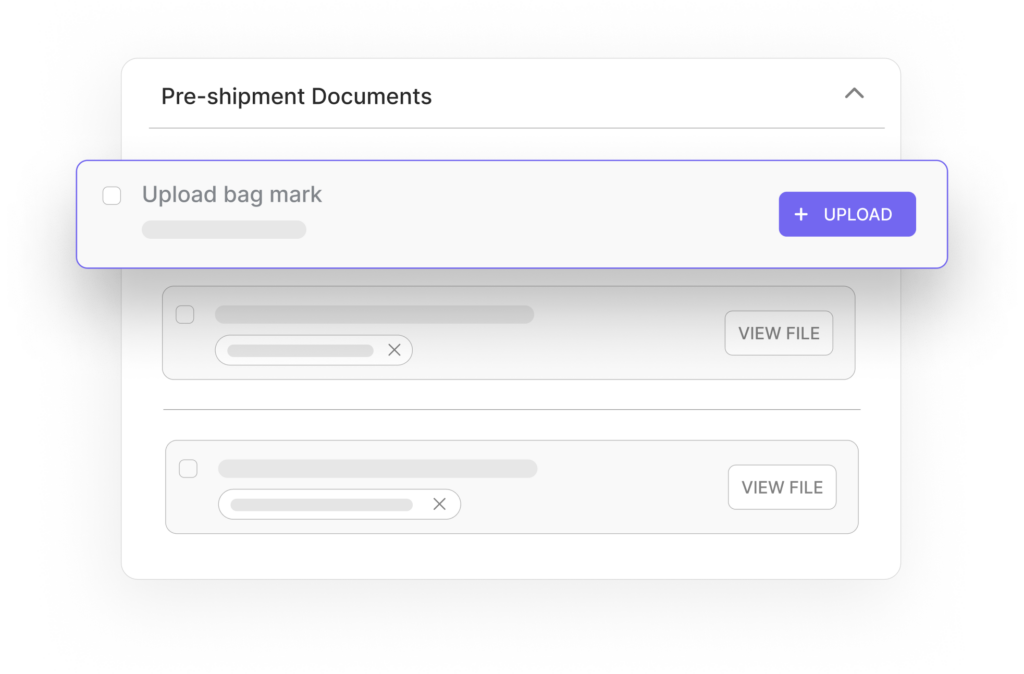 Step-By-Step Guided Fulfillment
Easy-to-follow checklists, outlining all of your required documents for order fulfillment, help streamline the export and import process. Get real-time updates along the way. 
Pay One Invoice Across Providers
Have full visibility of logistics costs across the supply chain and pay a single invoice across multiple providers. We route payments to each third-party service provider and settle outstanding balances automatically.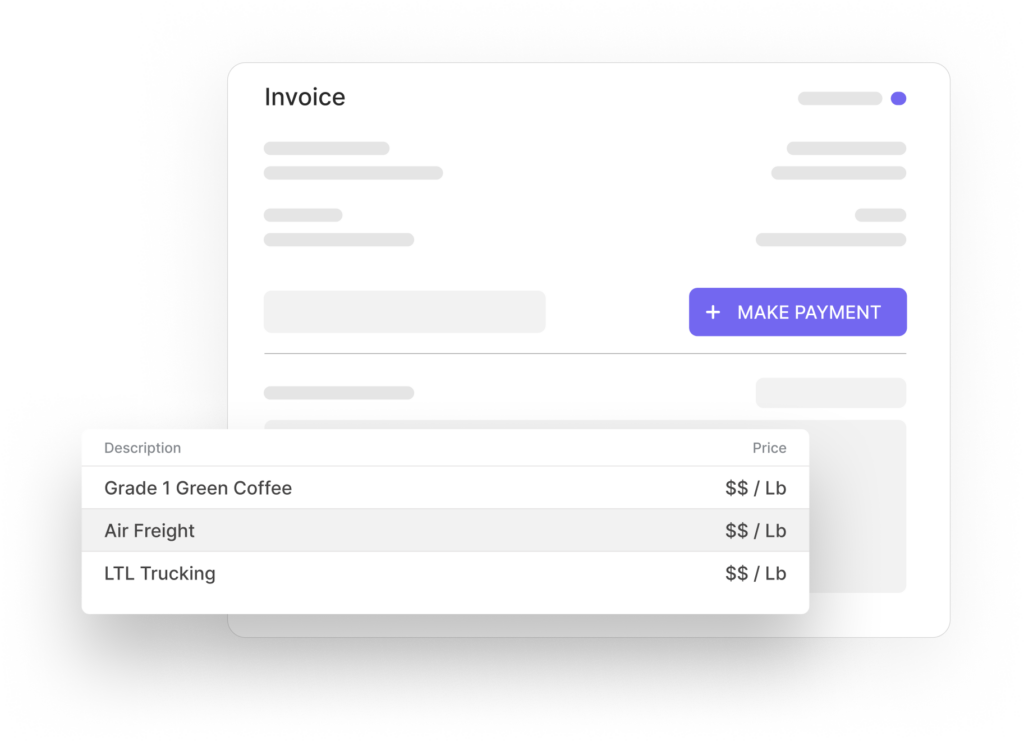 Join The Next Generation Of Coffee Supply Chains
Want to join the digital revolution? Contact our team to learn how CropConex can help your business.