Introducing CropConex – Software For Coffee Professionals
Despite a growing precedence for product traceability, the fragmentation across our global coffee supply chains makes visibility inherently difficult. Once grown, beans make several stops, including at cooperatives, exporters, shippers, importers, roasters, distributors, and retailers before finally reaching the consumer. Each participant in this complex system tracks only their small segment of the journey, and each uses its own system to log data. Most of this trade data is still exchanged though paper documents and antiquated tools that don't work synchronously, leaving information about the product is trapped in data silos.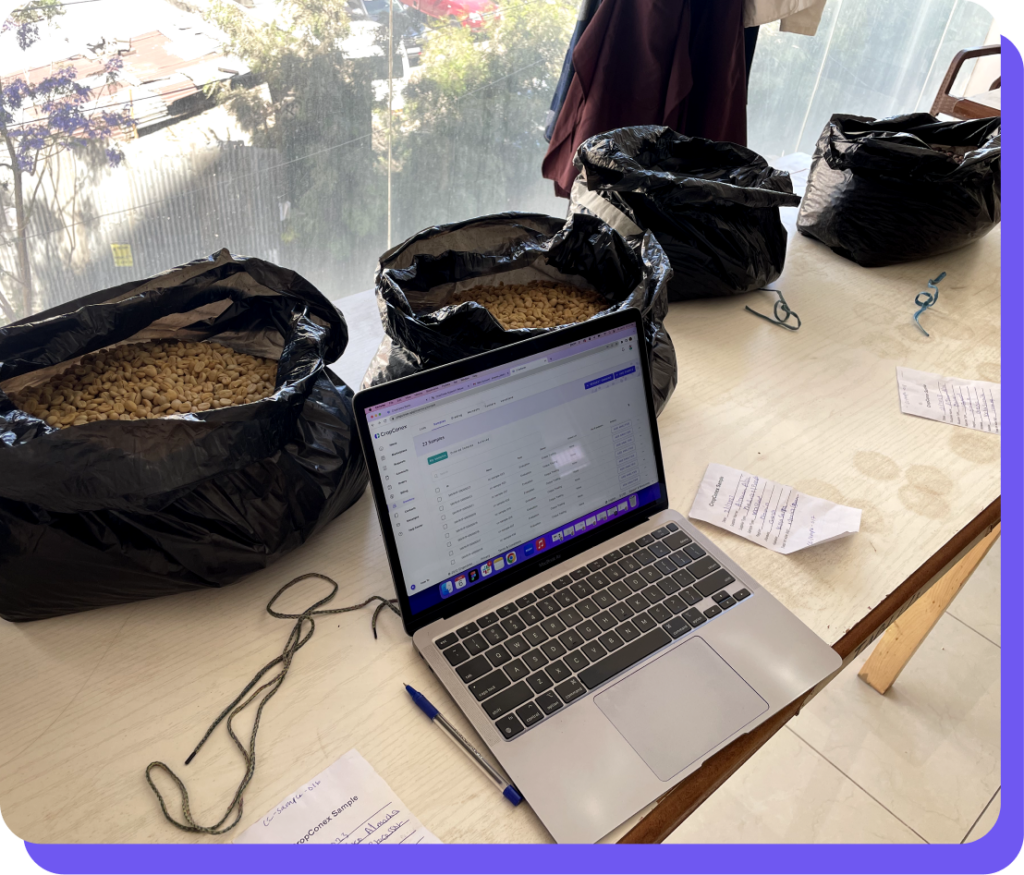 CropConex is an integrated marketplace and supply chain management platform designed to help increase traceability, efficiency and collaboration across the coffee supply chain. Our primary mission is to unlock economic opportunity along agricultural value chains by breaking down barriers to international trade. With this goal in mind, we're working with everyone across the supply chain- from producers and suppliers, to logistics providers, and international buyers- on an innovative e-commerce platform.
We integrate the data and workflows of international trade in an online workspace accessible across the entire supply chain. We track every step in the sales and logistics process, from order to delivery, and map the progress in an easy-to-understand user interface. The CropConex platform empowers coffee supply chains with real-time visibility, automation, and affordable logistics options for buyers and sellers of all sizes. In doing so, we make global trade accessible to new market entrants as well as experienced commodity traders.
At our core, CropConex is driven by systems thinking. It is the manifestation of a mindset which recognizes that to optimize any individual node for success, we must consider how the other parts of the system are impacted. The only true efficiencies that can be gained are ones that don't create costly externalities and unforeseen consequences in other parts of the system. Taking this whole-system view, the interdependence of the system becomes clear; and mutual benefit becomes possible, leading to greater prosperity for every member of the ecosystem.
With the launch of CropConex, we're helping build a world where prosperity flows freely across our global supply chains. By centralizing data, simplifying complex workflows, and optimizing transactions using technology, our intention is to remove all the friction points along the supply chain for smoother cross-border trade.
We're on a mission to break down the barriers to international trade so everyone, everywhere can participate in globalized economies. By creating a space in which all sectors of the supply chain can collaborate, everyone can play an active role in a more sustainable world.