Behind The Scenes: Sample Management At CropConex
CropConex manages samples on behalf of our sellers from Ethiopia to distribute to buyers in the United States. We help streamline the sample delivery process for easy and fast access to coffees from the marketplace.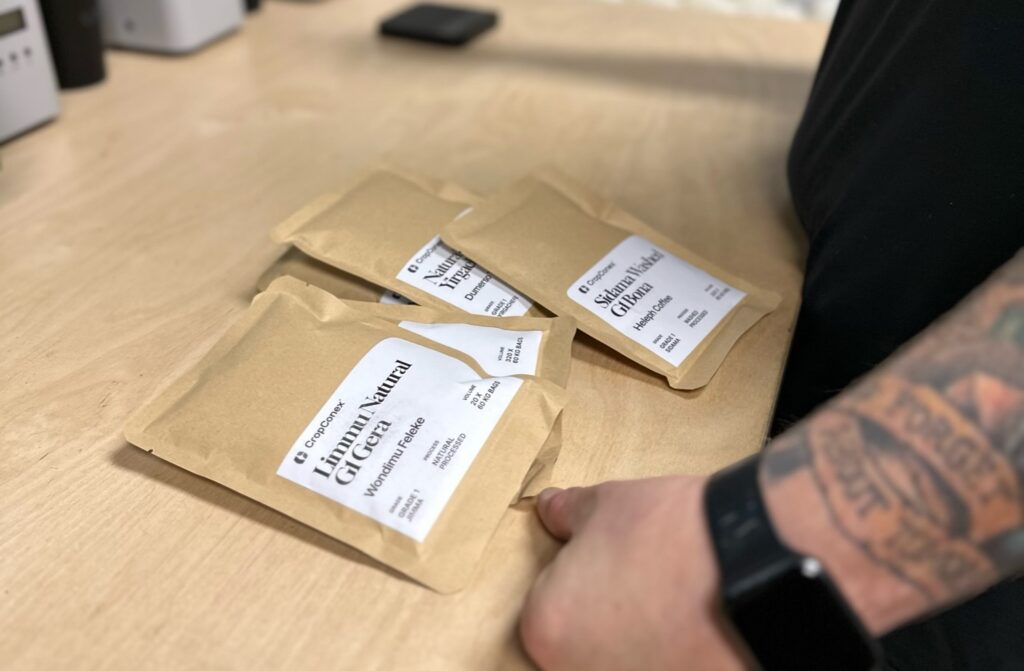 Ordering Samples On CropConex
Green coffee buyers can start by browsing the marketplace for available coffees at origin
Filter coffees by the processing type, price, region, and more!
View the details of the coffee listing including the volume available and more information about the seller
Click "Try Sample" to sign up for an account and add the sample to your cart
Sample Fulfillment & Delivery To Buyers
At CropConex, we keep small volumes (less than 1 kg) of samples in our office in New York and help package and ship the samples to buyers in the US
We weight and prepare 100 g Green samples or 50 g Roasted samples, per the buyer's request
We create the sample label, generated by the CropConex platform, and ship out to the address on file
Sample Analysis & Feedback To Exporters
When buyer's receive their sample, they can confirm them in their CropConex account
Add full analysis, upload file, or quickly add your cup score and flavors.
Sample feedback is shared anonymously back with sellers, an important piece of creating value for the supply chain
Buyers can also share their cupping results with colleagues using a public share link
CropConex Inventory & Sample Management Features
CropConex inventory and sample management features are available to use for free! Anyone can create an account, manage detailed information about their green coffee inventory and keep track of their sample performance over time. Sign up for an account today to explore what you can do on CropConex!