CropConex Launches A Coffee Supply Chain Platform In Ethiopia
This article is an excerpt of a published Press Release.
As the world drives toward a technology-enabled future, no industry is left untouched by digital transformation. Technological developments are constantly unlocking new and valuable opportunities. With the launch of the CropConex platform, the global coffee value chain is next.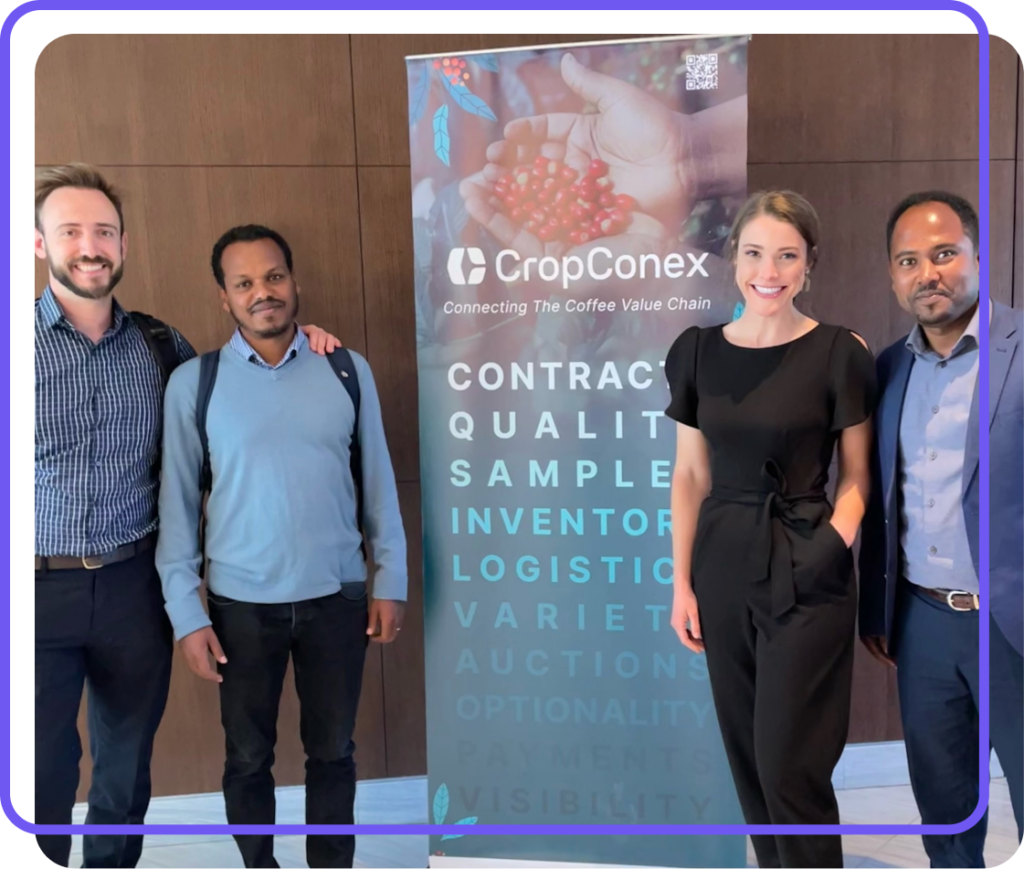 Currently losing billions of dollars per year to market and logistics inefficiencies, agricultural supply chains are ripe with opportunity. Privy to this untapped value, Silicon Valley venture capitalists have backed a new platform to transform the global coffee value chain. CropConex, a coffee traceability and trading platform, offers an online marketplace that creates hundreds of data-driven connections across the supply chain—enabling suppliers, buyers, and logistics service providers to efficiently transact.
More than a marketplace matching green coffee buyers with coffee suppliers, CropConex offers a whole suite of digital tools to facilitate movement across the entire coffee supply chain: inventory, logistics, storage, payments, and more. In a sector dominated by smallholder farming, fragmented supply chains, and weak market linkages, CropConex offers an end-to-end solution that digitizes operations across the entire ecosystem.
"With the launch of CropConex, we're bringing efficiency, traceability, and collaboration to the coffee value chain. We integrate the data and workflows of the coffee trade in an online workspace accessible across the entire supply chain. We're thrilled to offer the industry a tool that opens access for users to participate in local and global economies."

Brianna Dickey, Founder & CEO
CropConex is a value chain management platform bringing the coffee trade ecosystem online, with tools to streamline operations and scale. The platform empowers buyers, sellers, and exporters to grow together, by making value chains traceable, efficient, and profitable. Starting in Ethiopia, the New York based startup seeks to unlock greater efficiency in global trade, increasing access and prosperity for all.
To explore the coffee and services available on the platform, visit cropconex.com.